Sidestep: 'Purmerends Crochets' - 2 cookies that connect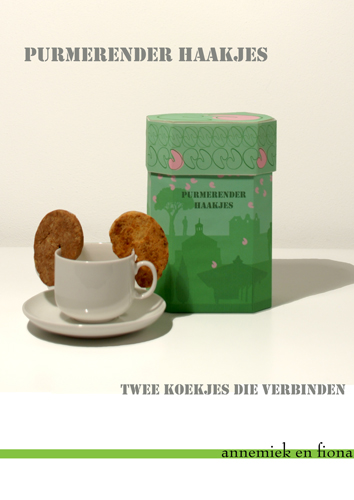 'PURMERENDS CROCHETS' - two cookies that connect - 2010
Cookies: 6,5 x 4,5 cm
Short dough
Packaging: 18 x 12 x 8 cm
Cardboard
Design cookie with packaging that stresses the identity of Purmerend.
The cookies are shaped like leaves. Leaf motifs inspired by the Purmerends pottery
'Wed. Brandts'. The cookies are hanging on the cup.
The packaging is eight-edged and green and decorated with elements from daily life of
Purmerend.
In collaboration with Fiona Witteman.